No, this is not a joke!
Originally published on Buzzfeed.com
KFC / Ogilvy / Via adweek.com
"It actually tastes like KFC," Anna Mugglestone, marketing director at Ogilvy Hong Kong (the advertising agency behind the campaign) told BuzzFeed.
The polishes — which yes, are real, and yes, are actually edible — were created in "Original" and "Hot & Spicy" flavors for a KFC Hong Kong campaign.
"We got McCormicks, the food technologists who guard the secrets of KFC's secret recipe to develop a solution based on natural ingredients to create this edible nail polish that hardens when dry, with a glossy finish," Mugglestone said.
But only one flavor will actually be available for sale.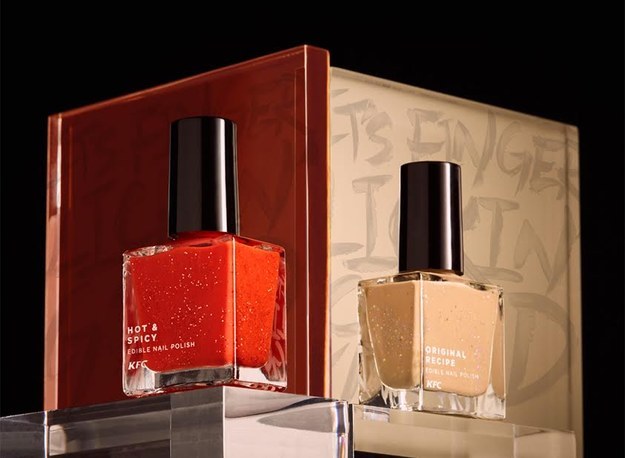 Ogilvy & Mather
People can vote for their pick on the brand's Facebook page.
"Once we get the responses, we expect to go into mass production in the third or fourth quarter of this year," Mugglestone said.
Read more HERE